Wednesday's COVID-19 update: 60 new cases reported in Guilford County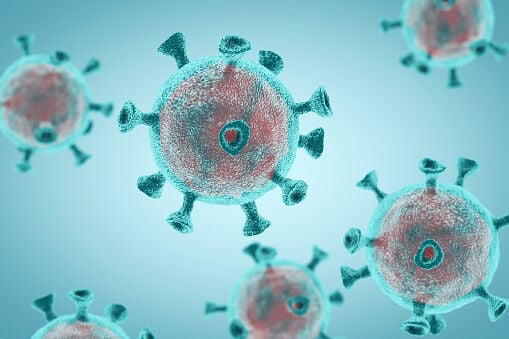 The latest on COVID-19 in the Triad, North Carolina and the United States: Keep in mind that health officials warn that data is initial and can change as information is updated and as processes for gathering information are modified throughout the pandemic.
Number of N.C. cases: According to the N.C. Department of Health and Human Being Providers, there were 1,137 brand-new cases as of 11: 15 a.m. Wednesday, for a cumulative total of 188,024 There were 22,513 checks completed Wednesday. Of the tests returned Monday, 5.8%were favorable, according to the current information available.
In Guilford County: There are two different official counts of Guilford County's COVID-19 numbers:
– According to state health officials, there were 60 additional cases reported Wednesday and no new deaths. That brings the case overall to 7,842(147 cases per 10,000 citizens), with 176 deaths.
– According to the latest information from the Guilford County Department of Public Health, as of 3 p.m. Tuesday, there have been 7,790 cumulative cases of COVID-19 and 166 verified deaths. That's an increase of 49 cases and no brand-new deaths since Monday. Since early March, the health department stated, 637 Guilford County homeowners have been hospitalized for treatment of COVID-19 and 4,537 people have recuperated from the illness. These numbers are expected to be upgraded later on today.
In the area: Wednesday's state information reveals Alamance County had 3,601 cases (216 cases per 10,000 residents) and 48 deaths; Davidson County had 2,503 cases (150 cases per 10,000 locals) and 33 deaths; Forsyth County had 6,694 cases (177 cases per 10,000 homeowners) and 94 deaths; Randolph County had 2,618 cases (183 cases per 10,000 locals) and 49 deaths; and Rockingham County had 1,087 cases (120 cases per 10,000 locals) and 13 deaths.
N.C. deaths: In all, 3,149 state residents have actually passed away. That's 38 more than Tuesday.
N.C. hospitalizations: With 96%of healthcare facilities reporting, 918 individuals were hospitalized Tuesday because of the coronavirus, according to the latest state information. That's two more than Monday.
Throughout the U.S.: According to the Centers for Illness Control and Prevention, the United States and its areas have tape-recorded about 6.53 million validated and possible cases of COVID-19 as of Tuesday afternoon. There have been 250,265 new cases in the past seven days. The CDC reported overall U.S. deaths from COVID-19 as 194,092 as of Tuesday, a one-day boost of 387 brand-new casualties. These numbers are anticipated to be updated later on today.
For more information: In North Carolina, call 211 or 888-892-1162 Get updates by texting COVIDNC to898211 Click on this link to find out more about COVID-19
Contact Jamie Biggs at 336-373-4476 and follow @JamieBiggsNR on Twitter.